iGallery is a full featured menalto gallery Client. Menalto Gallery is a open source web-based photo album organizer. Menalto Gallery gives you an intuitive way to blend photo management seamlessly into your own website whether you're running a small personal site or a large community site. iGallery's user interface is based on the apple photo application therefore it is possible to watch all your pictures in a intuitive way – Thus they have their images "directly in their hands".
With this gallery client, you will be able to watch all your gallery albums, thereby you reduce the internet traffic and will be able to use the intuitively iPhone interface to navigate between your albums and photos. Also you can easily upload Photos which are stored in your local camera roll. Further iGallery allows you to store the downloaded image-data on your iPhone. With this feature it is possible to watch this photos again without an active internet connection.
iGallery FREE: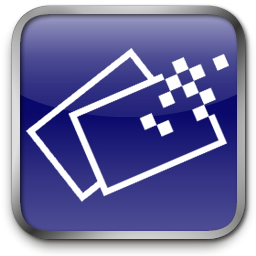 iGallery FREE is a free version of iGallery. Here you can look and feel how iGallery interacts with your gallery server – you can realize the speedup through the iGallery-cache and enjoy the easiest way to browse through your pictures – just with a finger swipe :). But it has some restrictions against the iGallery app. You can view at maximum just 16 pictures in each album – and all your uploaded pictures are getting a watermark on it.
Screenshots & Videos:
Requirements:
FAQ:
Q: I've added a new album, but it didn't appear in iGallery
A: You must reload your album structure to get the new album informations available in iGallery. Therefore you must click on Settings -> reload album list. After that you should find your new album inside the iGallery structure
Q: I flick the switch "Use original images" but there are also the resized images available
A: To view the large images of an already viewed album, you need to load its picture structure again (click on "reload complete album")
Option explanations:
Basic configuration
At this section you have to insert your gallery-url and optionally a valid username/password combination. Please press the 'test configuration'-button to check your configuration.
Advanced
reverse album list:
This setting is related to the album lists. They are arrange alphabetically (0-9-A-Z). If you activate this option it will reverse the album lists (Z-A-9-0)
Use original images:
Set this switch to download the biggest image-version which is available on your gallery server.
Don't save images to disk:
Normally iGallery creates a local image-cache on your iPhone. If this is unwanted please activate this switch.
Upload images in 800×600:
Accelerates the upload-process by reducing the image size to 800×600 pixels.
Database
reload album list:
When adding a new album to your gallery, you have to reload the album-list.
reset image cache:
To clear your local image cache (on your iPhone).